Here at Harlands Accountants, our aim is to help our clients take control of their finances and build a better business. We are passionate about cloud based accounting software, and know that it can save your business time and money. What's more, with Xero's eco-system of add-ons, you can manage every aspect of your business online. With over 360 add-ons available across multiple categories from CRM, Debtor tracking, Point of Sale all the way to Time Tracking it's so difficult to decide on which one is the best or most suitable for your business, especially when multiple add-ons do very similar tasks. We've tried to make it easier for you by producing our top 10 guide to Xero Add-Ons – as always if you have any questions please get in touch with at Xero Team – they love to hear from fellow Xero users, so drop them a message at XeroTeam@harland.co.uk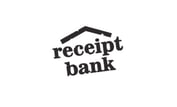 Receipt Bank – Removes the hassle of receipts and invoices to reduce the amount of day to day data entry. Receipt Bank was the winner of Xero Add-on 2015. Using the mobile app you can take a quick snapshot of the receipt and all the key data is extracted. It is then published directly into your accounting software with a photo image saved against the transaction.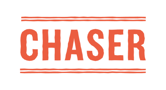 Chaser – Get your invoices paid on time, automatically. Chaser will send reminders to your customers as their invoices fall overdue. The great thing about Chaser is it provides a human touch to make it look as though you did the work. By using this Add-on you can reduce the number of hours required for debtor chasing.

Go Cardless – By using the Go Cardless integration with Xero it allows the ability to accept payments on an adhoc invoice or create monthly Direct Debit schedules with your customers. Once setup Go Cardless will then automatically process the payment for you meaning no more late paymentsd. it also works perfectly with subscription and business transactions.

WorkflowMax – WorkflowMax takes using Xero to the next level and beyond.
Workflow max has three key areas. These are tools to starts projects, tools to manage the project and grow your business. By using workflow max it gives the ability to be able to track all parts of your workflows, including; lead management, quotes, CRM, timesheets, job management, project costing, document management and invoicing.

Unleashed – This is advanced stock management software that gives you powerful inventory management. This software directly link to Xero giving live updates to your stock levels. Other key features are serial number tracking, stock control across multi locations and management of your assembly line.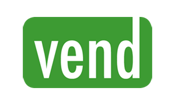 Vend – This is the most used point of sale add-on with it easy to us customer loyalty system. It can also link to your website changing a standard site into an e-commerce store; it also updates all of your stock levels. This software is compatible with iPad, Mac & PC – this lets you change your iPad into a till, that you can take your store with you where ever you go. Vend offers some great reports on staff sales or reports per product line.
Xero Payroll – Although payroll is technically part of Xero, in order to use it with
multiple staff you need to upgrade your subscription. It allows you to complete submissions to HMRC via RTI. The software is prepared for auto enrolment and will be ready to use when you complete as you get to your staging date. There is an easy to use Employee app that will be released in the near future to give access to payslips, holiday forms and sickness forms.

iZettle – iZettle is Europe's leading mobile payments company. It allows small
merchants to accept all payment types and integrates it all with Xero. You get a free point of sales system and you only pay a small fee per transaction. This means you don't get stuck in any long contracts. It also gives you a great wealth of reporting capability.

Carry The One – This is a really great add-on for online retailers. It makes the connection between your online store and Xero. It automatically imports your customer orders into Xero eliminating all data entry. It can deal with multiple currencies and update your inventory levels. It integrates with some of the biggest online platforms including; Shopify, Magento and Zen Cart.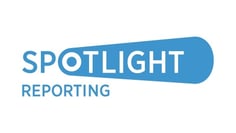 Spotlight Reporting – This is an advanced reporting tool that allows you to easily create performance reports that are relevant to your company. It can give you a great insight into your business by allowing you to design reports that show you the critical information you need to see.