Xero Add-on: Workflow Max
Here at Harlands Accountants, our aim is to help our clients take control of their finances and build a better business. We are passionate about cloud based accounting software, and know that it can save your business time and money. What's more, with Xero's eco-system of add-ons, you can manage every aspect of your business online. Workflow Max takes using Xero to the next level and beyond.
What is Workflow Max?
Workflow Max allows users to create invoices and simply push the data through to Xero. This add-on has three key areas: tools to start projects, tools to manage the project and tools to grow your business. Using Workflow Max gives you the opportunity to track all parts of your workflows, including lead management, quotes, CRM, timesheets, job management, postage costing, document management and invoicing.
We know that when you're running a business, it can be quite easy to get bogged down by the paperwork, messy spreadsheets that don't make much sense and time-consuming admin tasks but with Workflow, these worries really can be a thing of the past.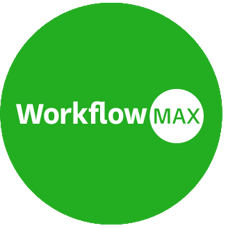 Our favourite feature is knowing that each sales invoice or purchase order we create in Workflow will be automatically pushed into Xero ready for you to approve next time you log in – it saves so much time and frustration with duplicated data entry.
How much does Workflow Max cost?
With Workflow Max, there are no setup fees and no upfront costs, just easy monthly plans which start at just £15 a month depending on the number of users.
All of the Workflow Max plans include quoting, client manager, time sheets, job costing and integration with Xero – you can even take a 14 day free to make sure that the programme will work for you.
What are the benefits?
Workflow Max's tools work seamlessly so that you can focus on getting jobs done.

Access your work flows anytime, anywhere.

Integration with Xero and more than 25 add-ons to help your business run smoothly.

Gain control over your business.
How can I get Workflow Max?
As Xero Platinum Partners, Harlands have an exciting offering that many other firms can't fulfil and, as a result of our extensive knowledge and expertise on cloud computing, we have everything covered to help you get your Xero system and its add-ons up and running.