Here at Harlands Accountants, our aim is to help our clients take control of their finances and build a better business. We are passionate about cloud based accounting software, and know that it can save your business time and money. What's more, with Xero's eco-system of add-ons, you can manage every aspect of your business online. Vend is the most used point of sale add on with an easy to use customer loyalty scheme.
What is Vend?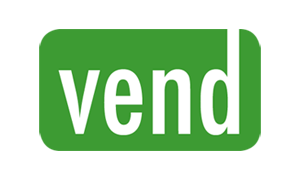 If you have been thinking about updating your website to an e-commerce store or looking for a new point of sale system for your retail outlets, you should definitely consider using Vend. It works in any type or size of retail business and works across Mac, PC, iPad and even works when you're offline.
This point of sale software is very intuitive and easy to use. Vend allows you to add discounts and notes to specific items, generates customised receipts with your logo and website – you can even choose whether to email or print receipts to your customers. What's more, you can refund past orders using store credit, gift cards or the original payment option.
Vend also allows you to track all cash movements and reduce errors, theft and discrepancies. You can even set up individual staff accounts to track sales and manage user permissions to restrict sensitive information.
We love that this add-on takes seasonal traders in to account. If you're business doesn't run all year round, you can use the 'On-Ice' service which, for £5 per month will store all your data until you're ready to restart the account as your business restarts.
How much does Vend cost?
You can get a taste for Vend with their free plan. This option covers 10 active products, 1000 customers and one user from a single outlet. The 'Starter' option costs £39 a month (billed annually) which covers 500 products, unlimited customers and unlimited users as well as email support. The most popular choice, 'Advanced', costs £55 a month (billed annually) for unlimited products, customers and users as well as Vend Ecommerce and a retail dashboard. The final option 'Multi-Outlet' costs £109 a month (billed annually) and offers the same powerful features, stock levels, tax rates and reports across multiple outlets.
What are the benefits?
Flexible and easy to use Point of Sale software.
Will work across Mac, PC, iPad and even works offline.
Simplifies purchase orders, transfers and stocktakes.
Customisable reports which track customers, inventory, sales history and staff performance.
How can I get Vend?
As Xero Platinum Partners, Harlands have an exciting offering that many other firms can't fulfil and, as a result of our extensive knowledge and expertise on cloud computing, we have everything covered to help you get your Xero system and its add-ons up and running.