Xero Add-on: Receipt Bank
Here at Harlands Accountants, our aim is to help our clients take control of their finances and build a better business. We are passionate about cloud based accounting software, and know that it can save your business time and money. What's more, with Xero's eco-system of add-ons, you can manage every aspect of your business online. Following on from our post about Chaser, we'd like to tell you about another of our favourites, Receipt Bank. This add-on removes the hassle of receipts and invoices which means no more data entry!
What is Receipt Bank?
Like Xero, Receipt Bank is a cloud based programme which automatically extracts the key information from your bills, receipts and invoices, removing the need for manual data entry. Receipt Bank then publishes the data to your accounting software, downloads it as a spreadsheet or uses it to create expense reports.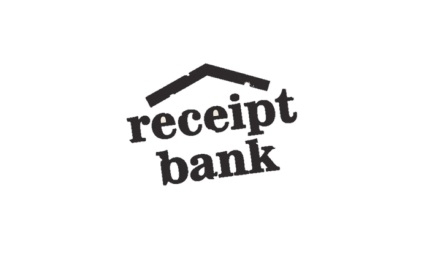 Imagine no longer having to hunt around for all of your various receipts and bits of paper, cramming them all in a folder/shoe box/carrier bag (we've seen it all!) then carting them over to our office. As much as we love seeing you, there is a quicker and easier way!
With Receipt Bank, the level of stress is removed because, instead of bringing your receipts to us, or adding in the data manually yourself, you can upload bills and receipts as soon as they come in using the camera on your phone. Not only does Receipt Bank save time, it provides a more controlled environment where errors due to manual entry are reduced, and things run more efficiently.
How much does Receipt Bank cost?
Multi user plans start at £20 (ex. VAT) per month, and give each person, department or branch their own account with a separate log-in, cloud storage of scanned bills, invoices and receipts and the ability to share your data with your accountant.
What are the benefits?
Quick and straight forward to use.

Use the app to upload data when you're on the go.

Gain added value from your Harlands Accountant.

Enjoy more efficient bookkeeping.
How can I get Receipt Bank?
As Xero Platinum Partners, Harlands have an exciting offering that many other firms can't fulfil and, as a result of our extensive knowledge and expertise on cloud computing, we have everything covered to help you get your Xero system and its add-ons up and running.