Here at Harlands Accountants, our aim is to help our clients take control of their finances and build a better business. We are passionate about cloud based accounting software, and know that it can save your business time and money. What's more, with Xero's eco-system of add-ons, you can manage every aspect of your business online. By integrating Xero and iZettle, small businesses will get the ability to accept all payment types for only a small transaction fee.
What is iZettle?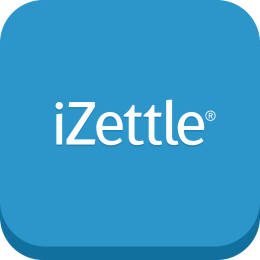 iZettle makes it much easier for businesses to accept card payments and sell in store or on the go using a tablet or smartphone. It also integrates with Xero, so all cash and card sales, VAT, bank account deposits and processing fees will be seamlessly updates within your accounts.
This add-on will also give you a business overview with great analytics which let you keep on track of your sales and products. What's more, there are no fixed contracts or fees, you only pay per card transaction. iZettle is perfect for any small business which is looking to accept secure card payments.
How much does iZettle cost?
With iZettle, there are no sign-up fees, no contract lock-ins or fixed fees, you simply pay per transaction so if you don't use it, you don't pay for it. iZettle's Smart Rate automatically reduces your transaction fees based on your monthly sales so the more you sell, the less you pay! Rates start at 2.75% per transaction and drop down to 1.50% per transaction.
What are the benefits?
Accept card payments.
No lock in contract.
No fixed fees.
Works with smartphones and tablets.
How can I get iZettle?
As Xero Platinum Partners, Harlands have an exciting offering that many other firms can't fulfil and, as a result of our extensive knowledge and expertise on cloud computing, we have everything covered to help you get your Xero system and its add-ons up and running.