Here at Harlands Accountants, our aim is to help our clients take control of their finances and build a better business. We are passionate about cloud based accounting software, and know that it can save your business time and money. What's more, with Xero's eco-system of add-ons, you can manage every aspect of your business online. Having already told you about Chaser and Receipt Bank, it's time to introduce you to Go Cardless.
What is Go Cardless?
Like Xero, Go Cardless is a cloud based programme gives businesses the ability to accept payments on an adhoc invoice or by creating monthly Direct Debit schedules with your customers. Once set up, Go Cardless will automatically process the payment for you which means no more late payments!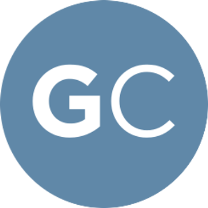 If you want a way to process regular payments with minimum hassle, look no further than Go Cardless. This add-on makes it extremely cheap and simple for any business to take Direct Debit payments online.
We have found that Go Cardless is incredibly easy to set up and very user friendly, giving your customers the ability to set up direct debits directly from your website via email. While any business can use Go Cardless, it is particularly good for B2B (Business to Business) who use recurring payments.
If you want to take payments directly from the bank account of customers in the UK, Eurozone or Sweden, then this is the add-on for you.
How much does Go Cardless cost?
Go Cardless has two membership levels: Go Cardless and Go Cardless Pro. Go Cardless is the most popular option due to the fact that there are no setup costs, no hidden fees and no long term commitments. With this option, you are charged just 1% per transaction and are capped at £2 which means that you will never have to pay more than £2 per transaction – even if the transaction value is more than £200. This option is perfect for small to medium sized businesses.
For Go Carless Pro, you would need to pay a £200 monthly fee as well as 1p-6p per transaction. This package is aimed at businesses who want complete control over the process.
Here at Harlands, we love that you are only charged when payments are completed so if, for whatever reason, a payment is unsuccessful, you will not pay for it.
What are the benefits?
Reduced administration as collecting payments is automatic.
Simple to set up and use.
Low rate pricing.
A powerful tool for collecting payment.
With Direct Debit payments, the money goes straight from your customer's bank account to yours.
You customer will be protected by the Direct Debit Guarantee and are notified before a Direct Debit is taken from them.
How can I get Go Cardless?
As Xero Platinum Partners, Harlands have an exciting offering that many other firms can't fulfil and, as a result of our extensive knowledge and expertise on cloud computing, we have everything covered to help you get your Xero system and its add-ons up and running.