Auto enrolment postponement has become a hot topic with small business. As the final rounds of auto enrolment letters come out from the Pensions Regulator, there are those that try to bypass the rules with solutions of their own. Auto enrolment postponement is seen as the saviour of the small business that either isn't ready or doesn't want to consider automatically enrolling their team onto a pension scheme. With a quarter of employers missing their deadline, there is little wonder that they are looking for a way to stave off the threat of fines from the Regulator.
Leaving things until late always puts people into a spin. There is a lot of talk among small business owners that the way to stall the process is through auto enrolment postponement - but this wasn't put there for a business to indefinitely skip their obligations. Auto enrolment postponement simply isn't an option for most small businesses.

What actually is auto enrolment postponement ?
This is a process where a business can go beyond their staging date and not set up their auto enrolment pension scheme at their allotted time. You can find your staging date by entering your PAYE reference on the Pensions Regulator website. There are a couple of reasons why auto enrolment postponement could happen -
Firstly, auto enrolment postponement was set up to help a business that has staff working for them that are eligible for auto enrolment, where those staff members won't still be in the business in 3 months.
Secondly, a business can apply for auto enrolment postponement to align it with their other business processes.
There are potentially other business reasons that can be put forward to the Pensions Regulator to have a staging date postponed. Each will be looked at on a case by case basis. And don't think that the Pension Regulator won't ask questions about this. They are wise enough to spot when a business is trying to stall for time.
If you think that you have a valid reason to postpone your auto enrolment staging date, then get in touch with us and we will advise you the best course of action.
What are the options?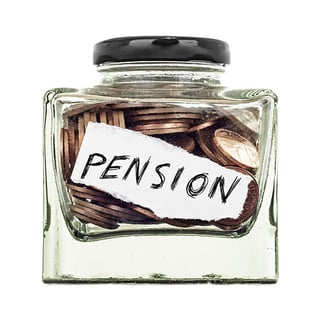 If auto enrolment postponement is not a viable option for you, then you should look at getting your business compliant in the shortest time possible. Fortunately, this doesn't mean that you have to settle for the first provider you can find. Harlands will assess your needs and find a suitable provider for you quickly.
We work closely with specialist financial teams to provide a choice of auto enrolment pension providers that are ready to help your business become compliant without the need to consider auto enrolment postponement as an option. This means that you can look after your team and keep the Regulator happy. Don't put yourself or your business in the position where you are liable to a fine. Auto enrolment postponement can only be used once, and then the business has to enrol people immediately. It doesn't fix the issue or make it go away.
What does a small business have to do?
There are a few steps that any small business must follow to be in a good place with their auto enrolment. Here they are in short form -
Find out if they have team members who are eligible for auto enrolment
Reply to the Pensions Regulator to confirm their status
Inform the team members of what is happening
Research the relevant auto enrolment schemes
Select the right one
Send all pension documents to eligible team members
Answer any questions the team have about the chosen scheme
Record all details for team members that are to be enrolled
Trigger the start of the scheme on or before the staging date
Produce accurate payroll for all team members
Keep relevant records
As you can see, there are quite a few elements to getting auto enrolment right for your business. This is why we employ specialists in this area that can take all the stress away from you. This can be a burden to your company if you let it. Don't put your company in the firing line when it comes to your auto enrolment pensions. Leaving it until the last minute and hoping that auto enrolment postponement will provide the answers is a very risky strategy. One that we do not recommend.