The government has seen the need to promote growth and prosperity across the United Kingdom, not have all the wealth concentrated in London and the South East. The Northern Powerhouse project is designed to build transport and infrastructure links that will help the North of England become an economic superpower in its own right. This is backed up by a government minister for Northern Powerhouse and plans to replace the manufacturing and mining jobs of the last century with professions that are more suited to the modern world we live in.
The North East of England is seen as a vital part of this policy and the first visit that the then Prime Minister, David Cameron, made after the last election was to Stockton-on-Tees. But business in the North East needs a boost. There are approximately 147,000 businesses in the North East of England and this figure pales with comparison to London (1 million) and the South East with 900,000. And it isn't just the relative size of the population that causes this imbalance. London has 1,464 businesses per 100,000 residents, the UK average is 1,040 per 100,000 residents and the North East falls behind with only 679 businesses per 100,000 residents. North East business needs a shot in the arm to develop further.
Is the Northern Powerhouse part of a joined-up strategy?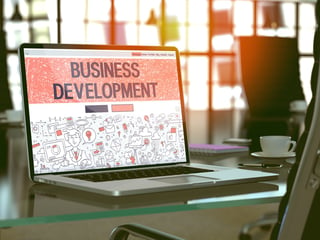 In some ways, it is. Although the Powerhouse is at a conceptual stage rather than anything concrete at the moment, it is all part of getting the country fit for business. The imbalance between North and South isn't going to change overnight, but with the right policies the future can look better for the country outside of London too.
One area where the government is putting aside billions of pounds to stimulate the economy is R&D tax credits. We are based in the North East and we are proud to be able to help local businesses get their hands on a cash injection form the tax man. The R&D tax system is designed to encourage businesses to invest in their products, processes and procedures to deliver something better. The money comes back through the system to your business. It is the UK government investing in the future competitiveness of the companies in the UK economy. With Brexit on the horizon and the future of trade a little uncertain, it is a good idea for UK business to be as fit as they can be to take on the businesses of the world.
Which North East businesses qualify?
This is a great question, and one that we are asked on a regular basis. It is interesting to hear the opinion of North East business when we talk about R&D tax. Many people see it being something that can only be claimed by people in white coats that spend their day in a lab. This is most definitely not the case. We have helped companies with very different business models across the North East of England, and beyond, to successfully claim their share of the R&D pot.
If you have made an improvement to your product, then you can qualify. So, manufacturing businesses are eligible.
If you develop a new software or adapt the one that you are using, then you can qualify. So, companies that use software are eligible.
Call centres that have developed systems to monitor calls and use them to coach their team can qualify. So many banks and insurance companies are eligible.
If you change the way you work to meet a new regulation or requirement, then you can qualify. In fact, there are a host of companies that qualify for R&D tax credits and don't even realise.
The best course of action is to speak to our specialist team here at Harlands. They will have a quick chat with you and get to know your business. From there we will let you know if you have an eligible claim. Speak to someone local who will understand your business as well as your accent.
We have been sorting out R&D tax claims with the HMRC for North East businesses for some time now. We offer certain things that make the proves easy for you -
A free consultation
No-win, no-fee
We deal with the HMRC on your behalf
We have a 100% success rate with R&D tax
The average pay-out for our clients is £35,000
We have recovered over £1 million this tax year for our clients
Want to know more about R&D tax in the North East? Check out our quick guide to R&D tax
Get in touch with us today to see how we can help your North East business to make the most from R&D tax. The government has funded this with billions of pounds. See if you are eligible for a cash injection to your North East business.
The figures used in the article have come from the following link -
http://researchbriefings.files.parliament.uk/documents/SN06152/SN06152.pdf