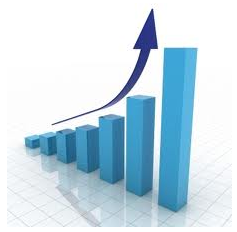 Deciding when or if to scale up your business can be nerve-wracking but there are a few tell tale signs that it may be time to take the plunge.
Get the timing wrong, however, and you could end up losing the momentum you've built up over your business' life causing it to stagnate or fail. If you are seeing most of these signs, your business and customers may be telling you it's time to grow. Knowing how to grow your business can be tricky but we have worked with many businesses in the North East and have created these 5 points to business growth :
How to Grow your Business
You're making consistent profits
If your profits have levelled out, and you're consistently making the same amount, your business might be ready for growth. Make sure that your cash flow and capital have increased to the point where you won't have to look for loans to expand in order to fund your growth from a solid footing. However check with your accountant to see if borrowing might also be a valid strategy to fund your growth.
You've built a solid customer base
Your customers are one of your most important assets. If you've built up great relationships with them, are servicing their needs properly and have plenty of repeat business, it's time to start targeting new customers. For example reaching into a different market, or adjusting your marketing plan to reach a new sector of potential customers.