As auto enrolment starts to make its way to all employers in the UK, there is a lot of information passed around about it. Whether these are chats with fellow business owners or comments made online, there has been a lot said. And not all of it is true. At Harlands, we deal with auto enrolment every day. Here are the Top ten myths about auto enrolment

10 – Only large companies need to set up auto enrolment for their team
This is the first of the top ten myths about auto enrolment and has been around for a while. When auto enrolment was first introduced back in 2012, it did only relate to large companies. But successive rollouts have seen smaller businesses brought on board. By February 2018, all companies in the UK will need to consider their auto enrolment obligations.
9 – You can persuade your employees not to enrol
This can be a dangerous one, as if the Pensions Regulator finds out, persuading your employees to opt out can lead to enforcement action. The Regulator has been known to carry out spot checks. Now that their focus is moving away from rolling out the scheme to enforcing it, these will only increase. They have started to issue fines for non-compliant firms already.
8 – Auto enrolment is a long and painful process
As we have already noted, eligible small businesses must have their auto enrolment set up by February 2018. Many feel like they will have to jump through various hoops to get there. Setting up auto enrolment can be easy to do if you choose the right partner to get you set up. At Harlands we take all the stress out of your auto enrolment staging.
7 – All workplace pension providers are the same
The seventh on our list of the top ten myths about auto enrolment is the one where people tell each other the choice between providers is pointless. We think it goes hand in hand with myth number 8. If you feel like making a decision will be painful, then telling yourself there is no decision to make eases the pain. There are different providers and different schemes available depending on what suits your business.
6 – The staging date is easily deferred
The staging date is the point in time that The Pensions Regulator deems that you should be ready. If you don't know your staging date then you can look it up on the Regulator's website. The myth goes that you can just defer your staging date and not have to do anything. The reality is far different than that. Deferring the staging date should only be a last resort. Speak to us if you are close to your staging date.
5 – My current workplace pension scheme will be OK
The fifth item on the list of the top ten myths about auto enrolment relates to employers who already have a scheme. Many of them feel that they have all they need in place. But auto enrolment is different. You now have to sign up all eligible employees, which is those –
Aged over 22
Under the current state retirement age
Earning £10,000 or more
So, some of your existing employees might now need to be enrolled. Make sure you have everything in place to keep you on the right side of the law.
4 – It is incredibly expensive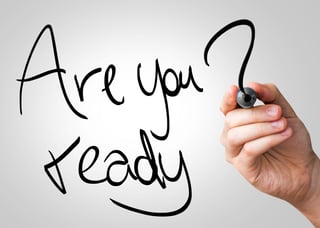 Small businesses are rightly conscious of how much they spend. And from a distance, auto enrolment looks like it could cost a pretty packet. But that's not the case. It means better staff retention, looks after your team and keeps you compliant with the law. You can find schemes that suit your needs but don't cost an arm and a leg.
3 – Nobody really bothers with it
The third item on our list of the top ten myths about auto enrolment is that you can get away with not setting this up. The fines that have been issued to employers already show that this isn't the case. Swindon Town Football Club were issued with a £22,900 fine after 'not bothering' with their auto enrolment.
2 – You can do it all on your own
This myth comes from the 'one-man-band' school of business management who think that half an hour on Google will provide all the answers. With auto enrolment you have to get it right. The fines for making a mistake are too high, so speak to an expert and make sure you know what you are doing.
1 – After the pension is set up, my duties are over
The last of the top ten myths about auto enrolment is that you have done all the work when it is set up. Although you will be ahead of the game, there are still duties to conduct after the staging date, such as –
Keeping records
Administering the payroll
Enrolling new employees
If you want a provider that will keep you compliant even after your pension scheme is set up then get in touch with us today.