You've decided to take the plunge and start your own business – but you have no idea where to begin. From what business to start to how to raise the money for it, the sheer array of options can be daunting.
Home-based start-up businesses are a popular option for many businesses as generally the costs will be lower and you can avoid travel expenses. You also have the freedom and flexibility to work the hours you choose in an environment that you create yourself.
Continual advances in technology (including cloud based financial accounting) mean that many kinds of start-up busineses can be run from a home base and this guide includes some of the cool techniques which have helped some of our clients make the maximum use of this exciting opportunity.
Have a change of scenery - A common symptom of working from home is cabin fever. You wake up in your house, eat, work and sleep there. To combat this, work in a different location as often as you can – ideally at least a couple of afternoons a week. Even if it's just heading across the road to your local café the change of scenery is absolutely vital, and you will be amazed at the effect it will have on your mind-set and productivity.

Escape the computer - Once you have finished work for the day, switch off your computer or tablet. Don't just close the lid!! Actually physically shut it down – and do not touch it again until the morning. This serves three purposes.

It helps to provide a clear cut-off point when work ends and your personal time begins.

It also makes the desire to "just check your emails" mid-way through the evening a lot more difficult.

Finally, it gives your computer – and your eyes – a break.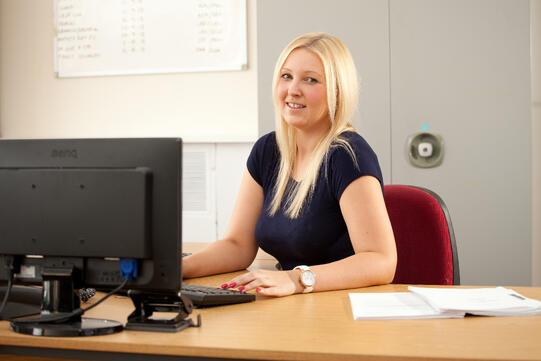 Take a break - If you find your attention wandering, take a 10-minute break. Rather than just checking your Facebook or Twitter, if your attention is seriously floundering, a good trick is to get up, make a drink, have a look at the papers or social networks. Then, after 10 minutes, get back to work again.

Create boundaries - One common problem with working for yourself – and particularly from home – is that you suddenly become permanently available in the eyes of some of your friends and family. You must be firm and set a precedent right from the start. Set your Skype to 'invisible' and explain politely, but firmly, to your friends that you still need to be 'at work' during the day, even if you are not in an office.

Stick to a routine - Finally and most importantly – set your alarm and get up at the same time every morning. Act as if you are leaving the house. Get dressed and eat breakfast and preferably leave the house briefly. Grab a coffee or go for a brisk ten minute walk. Then, sit down and start work. That way you'll start the day with energy – and never end up spending 48 hours in your PJs.
For many people working from home is the ultimate dream. No sweaty public transport. Typing away every day in your pyjamas (while simultaneously keeping one eye on the TV). Unlimited fridge-raiding opportunities! The reality, however, can be very different.
It is great in terms of keeping costs low; however it can have such an impact on your life that it can take some time to adjust. In most cases a home worker works longer hours, because they are so desperate to prove they can work from home and still be productive. There's the constant temptation to work – after dinner, in the middle of the night – and no easy way of getting away from it.
Hopefully you can get some tips from these 5 steps above so that you obtain the right worklife balance. If you would likle to read more about starting your own home business I would suggest you read our detailed guide to starting up in business by clicking on the link below.