This is a tax that can make people worried and confused. Inheritance tax isn't something that most people think about until either they are close to the end of their life or they lose a loved one. Then it becomes the source of a great deal of debate and some anguish. At Harlands, we don't want people to leave it too late so we have produced this short guide to reducing inheritance tax so you can plan ahead.
What is inheritance tax?
You may have heard a lot of debate about tax in the recent General Election – it is a hot topic. Inheritance tax is often referred to in these debates as a death tax. This is why we have put together this short guide to reducing inheritance tax to help you understand some of the figures. It is levied on the estate of someone after they die. All of the assets are taken into account to determine if tax is due. These assets include anything you own anywhere in the world, for example:
Property (where you live or for investment purposes)
Ownership or part ownership of a business
Savings and investments
Cash
Other assets that might include jewellery or art
These are all assessed for their current market value and the total sum of this is the figure used when assessing if an inheritance tax bill is due. The general figures you need to know are –
You have a personal threshold of £325,000 before you are liable for inheritance tax
You can pass this on to your spouse or civil partner if you die first
An additional threshold is sometimes available for your home
Everything over the combined thresholds is liable to tax at 40%
This can add up to some substantial tax bills
They are payable within 6 months of passing away
Simple calculators are available online to give you a broad idea of whether you might face an inheritance tax bill, but this doesn't replace proper advice. Remember this is a short guide to reducing inheritance tax and if you want to know more then get in touch with us.
Do I have to pay it?
This may seem like a strange question in relation to tax, but it isn't. They say that death and taxes are the only inevitable things in life. But in this case, you can make plans to reduce or eliminate tax altogether. This short guide to reducing inheritance tax wouldn't be complete without mentioning this. At Harlands we help people plan for their financial future. This also includes the point in the future when they are no longer there. The last thing you want is to pass your worldly belongings to a loved one and then for them to receive a hefty tax bill payable within 6 months of your death.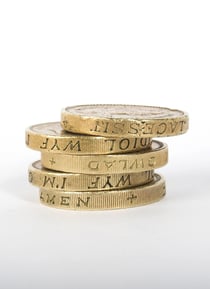 So, there are ways to avoid inheritance tax?
Yes, there are legal ways to plan for the future and reduce your inheritance tax bill. This can be sometimes reduced to zero if you start early enough. We recommend that you look at this in your forties or even earlier to make sure that you have all the right mechanisms in place. There are different ways to do this –
Give some of your money away while you are still alive. It is good to see people benefit from your money while you still can, but be aware that there are rules in place to catch you out so seek advice before you do.
Set up trusts so that the money goes to the right people quickly and out of the hands of the tax man. This can be an important part of your planning and this short guide to reducing inheritance tax doesn't have time to go into it in detail so pick up the phone to find out more.
The structure of your business can have an impact on the amount of inheritance tax your estate will have to pay. As experts in business tax, we can look at how to structure your business in the most efficient way.
We get together with financial advisers and solicitors to make sure that you are set up to mitigate against the kind of heavy inheritance tax bills that are becoming more commonplace. Ask for an appointment today and we will work on your behalf in this area.
Short guide to reducing inheritance tax
This has short guide has been produced so you can understand the basics. It is something that is affecting and worrying more people every year. With the right planning and action we can help you take steps in the right direction.