It can happen in our business, as well as our personal life. The run up to Christmas always feels like it is filled with expense. There are the decorations, the office party, gifts for the team and suppliers as well as the fact that your business may well be closed for some time over the festive period, with little income coming in but a team that still need to be paid. Often, we bring the December payment forward, so it only comes a few weeks after the one from November. All in all, Christmas and the New Year can be a major expense for a business. We all need to hit the ground running in 2018 to make sure we are back generating the income that supports growth.
Overspending in December always brings a headache in January, so you may need to think about what this has meant for your business this winter. The pressure on a small business to look after its team is strong. You want a happy and motivated workforce, so you make sure they are looked after at this time of the year.
How to get some cash back in the business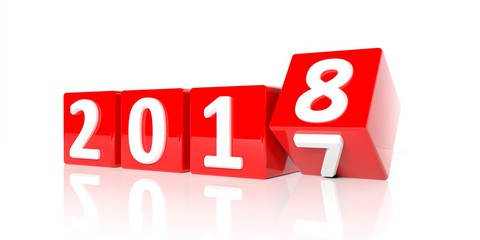 The first thing we all think of is getting our shoulders back to the grindstone in January. Having a team that is refreshed and ready to get back to work is vitally important for any small business. We often hear the term, 'work smarter, not harder.' This relates to taking a step back from your business to see where you can make some changes. One of the major changes that we have helped our clients with over the last few years is R&D tax credits.
If your business has been carrying out improvements to your products, software, services or processes – or coming up with new ones – then there may well be an R&D tax claim in the offing early in 2018. We help you to understand if you have an eligible claim, and process it with the tax man in order to get that vial cash back into your business as soon as possible. Many of the claims we submit come back as quickly as 6 to 8 weeks, so it won't be long before you can benefit from a cash injection to your business.
How does it all work
You know the kind of projects where you think, 'this might not work?' Well, these are the kind of things that R&D tax credits are aimed at. Trying something new with your business always carries that element of risk. The government is rewarding businesses who take these risks and improve the way we all do business. Advances in our understanding, or changes that make your business more productive are always welcome by the government.
So, R&D tax is a scheme set up and administered by the HMRC to return money to those that take these risks. It is reimbursed to the business as either a reduction in the tax bill for next year, or paid directly into your account. Either way, this is an amazing way to get the cash back into your business at the start of 2018, that might have been used up towards the end of 2017.

A helping hand
Receiving the cash from a successful R&D tax claim can give a real boost to a small business. The average size of a claim that we make on behalf of our clients is over £35,000. Think about what you could do with that in the light of any Christmas overspend last year –
Set up the next payroll
Take on extra sales staff to support the business
The smart companies are reinvesting in their R&D operation
Whatever use you put this extra money to, think about how you can plan for the future. This is backed by the government until at least the end of the 2020-21 tax year, so there is plenty of scope to make R&D tax an integral part of your business planning for years to come.
The figures show that for every £1 spent on R&D tax credits, nearly two and a half times that is stimulated in spending on R&D. This is an efficient way for government to back those businesses that want to improve on what they do. If January has come as a bit of a shock to the system, then speak to us today. We might have the R&D solution that can change the way you approach next Christmas!