Many people over the age of 50 are unsure what liabilities they might face with inheritance tax when they die. This death duty is levied on the estate of people when they pass away and can have a major impact on the wealth that you can pass on to your loved ones. Inheritance tax rates haven't kept up with rising house prices and are dragging more and more people into the inheritance tax trap.
Inheritance tax has never been popular. It has even been dubbed the UK's most hated tax by the Daily Express. But when it only affected the super-rich, as it did in the past, it wasn't something that reached the pocket of ordinary people. But now it is creeping into everyday life. Knowing the inheritance tax rates and what you can do about them can make a difference to the legacy you leave behind.
What are the current inheritance tax rates ?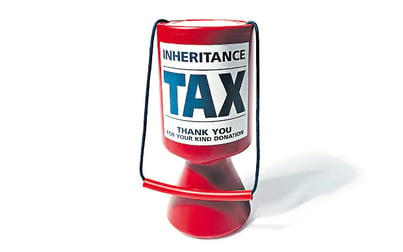 The current inheritance tax rates are as follows
There is a threshold of £325,000 – anything under that is not subject to inheritance tax
You can leave this threshold to your spouse or civil partner – giving them a threshold of £650,000
There are other rules relating to living your home to your children
Everything in your estate beyond this is subject to tax at 40%
Your estate is all your possessions when you pass away, including property, shares in a business, savings and investments. These can soon add up and leave your loved ones with a massive tax bill.
What does this mean in figures?
Looking at this in an abstract way might not mean a great deal to you. So, let's take a look at this in real terms. Someone dies who owns a property, some investment properties, a share in their business and some investments. This looks like this –
Their home is valued at £200,000
Their investment properties are worth £200,000
Their share of the business comes in at £100,000
Their investments and savings are assessed at £50,000
These are not unusual figures and are representative of the wealth built up over a lifetime. Their total estate is worth £550,000 based on these figures. This means that taking into account the threshold of £325,000, they have £225,000 that will be assessed for tax.
This means that they face an inheritance tax bill of £90,000!!!
So £90k will go to the tax man and not their loved ones or chosen charity. Building up wealth over a lifetime should give people the right to decide where it goes. But the current inheritance tax rates mean that in this example, a large chunk of money goes straight to the HMRC in tax.
So, do we have to sit there and take it?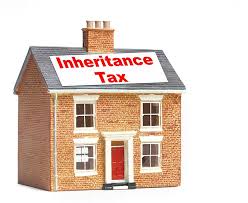 Quite frankly, NO! There are some legal ways of preparing financially for your death to ensure that you loved ones receive as much of your estate as possible – and if we start planning early enough this could be all of it.
There are tools that can be used to legally avoid inheritance tax, and these include –
Using trusts to protect your assets
Gifting away some of your money
Reviewing how best to hold your share in any business
Having your will up to date to reflect your wishes
The exact plans that are right for you will depend entirely in your circumstances. Rest assured that we at Harlands will look at your situation and find the best solution for you. This might mean using one or more of the tools above, or something entirely different altogether.
Inheritance tax rates and the over 50's
Inheritance tax rates are affecting the over 50's because of the benefits of being in the baby boomer generation, such as low unemployment, final salary pension and rising house prices. But this doesn't mean that you should wait until your 50's to understand inheritance tax and know what to do. And don't forget to speak to others that might benefit from reviewing the current inheritance tax rates and how it might affect them.
Don't be embarrassed to ask about inheritance tax rates because we are here to help. Speak to us today and find out how you can set your plans in motion to have total control over your estate.