In the "last ever" Spring Budget, designed to build up Brexit reserves in the face of a myriad of uncertainties, no exciting announcements were expected. There was to be no major fiscal changes and instead there was to be a focus on building on an economy which appears to have been performing better than expected.
Hammond described the economy as continuing to confound commentators with robust growth. Last year the UK's economy grew faster than the US and Japan and was in fact second only to Germany. Employment is at a record high and unemployment at an 11 year low with 2.7m more people employed than in 2010.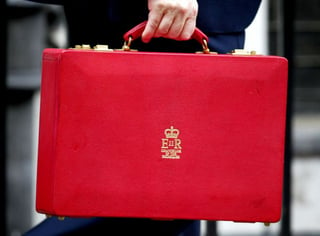 However, Hammond stressed, there is no room for complacency as we must prepare for a future Brexit. We cannot focus on past achievements; the deficit is down but debt is still too high, employment is up but productivity remains low and too many young people are leaving education without the necessary skills.
The job is not done and we need to continue to take steps in preparing Britain for a global future and get the country living within its means.
Here's a round up of some of the key announcements made by the Chancellor:
Businesses
The aim is to make the UK the best place in the world to start and grow a business. The government is focusing on measures to let the world know that Britain is open for business, rather than shrinking into the corner in the face of Brexit.
From April 2017 Corporation Tax will fall to 19% which will be the lowest rate in the G20 – by 2020 this will fall to 17%
Making tax digital will be postponed for one year for businesses with turnover below the VAT threshold, providing some welcome time to prepare for this significant change to taxation
The government has raised £140bn additional tax revenue by tackling avoidance, evasion and non compliance and has one of the lowest tax gaps in the world
The focus on closing the tax gap will continue and will focus on UK VAT on roaming telecoms, tackling capital to income loss conversion, and targeting professionals promoting tax avoidance with financial penalties
Another significant change was announced to the taxation of self employed individuals and shareholder/directors on the basis that similar people doing similar work should pay similar tax.
There has been a dramatic increase in self employed/limited company workers and whilst there are many good reasons to do this and the government will always encourage entrepreneurs and innovators, differences in tax treatment are a key driver and shouldn't be.
An employee earning £32,000 will contribute £6,170 in national insurance contributions between Employer and Employee, whereas a self employed person will only pay £2,300.
This is due to historical difference in state pension entitlement but the difference is now no longer justified due to the new state pension.
On that basis, when class 2 NICs are abolished from April 2018, the class 4 NIC rate paid by self employed people will increase to 10% (from the current 9%) and then increase to 11% from April 2019.
The government seem to be ignoring the inherent risks associated with being self employed compared with being an employee, and the lack of rights afforded to a self employed person in respect of sick/holiday pay, redundancy and maternity etc.
According to Hammond however, all self employed people earning less than £16,250 will still pay less than they do currently.
The government also wants to target people starting companies purely to reduce tax. Incorporations apparently cost the exchequer £6bm per year rising by an additional £3.5bm per year by 2021/22.
The gap in tax and NICs between employed people and director/shareholders are even bigger.
The £5,000 dividend allowance has increased the tax benefits of incorporation and provides a very generous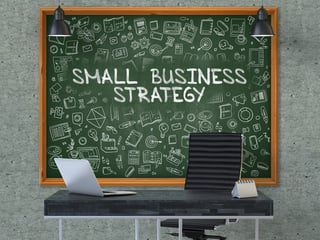 tax break for investors.
Accordingly, the tax free dividend allowance will be reduced to £2,000 from April 2018
Individuals
1% of the country's population now pays 27% of the country's income tax. The aim of the government is to ensure those with the broadest shoulders bear the broadest tax burden and the objective is to help ordinary working families and build an economy that works for them
There will be a £4,760 increase in the ISA allowance to £20,000, the personal allowance will be £11,500 and the basic rate band will increase to £45,000 from April 2017 (the aim is to hit £12,500 and £50,000 respectively by end of parliament)
Real wages have grown for 27 straight months
The National Living Wage will increase to £7.50 in April.
The New NSI bond announced in Autumn statement will be available from April paying 2.2% on deposits up to £3,000.
The universal credit taper rate will reduce from 65% to 63%
Working families will be able to receive up to £2,000 per year per child for childcare and also increased free childcare hours for young children - £6bn to be spent on childcare per year by end of this parliament
More people than ever are aged over 75. Local authorities and the NHS are to work closer together to ensure elderly are receiving care and £2bn additional grant funding has been promised to social care over next 3 years - £1bn will be made available in 17/18 so local authorities can act now
£100m additional capital is available immediately for new triage projects at English hospitals ready for next Winter to tackle inappropriate A&E attendances
£5m has been committed to promoting returnships to help people back into employment after a career break
The government will shortly release a green paper on protecting consumers.
The North East
Productivity growth fastest in Scotland and the North East last year
The North is getting a £93m slice of funding to target pinch points on national road network
Bolster regions – powerful mayors to be elected in May to take control of economic destiny – further devolution and follow Northern powerhouse strategy to create a midlands engine strategy
Business Rates
The government has listened to concerns raised by business in relation to the 2017 business rates revaluation – they cannot be abolished as they are key for funding government but Hammond admitted the government needs to find a better way of taxing digital part of the economy. Steps to ease the burden are:
Business coming out of Small Business Rate Relief will get an additional cap; bills won't increase by more than £50 per month
The government will provide a £1,000 discount on business rates for all pubs with rateable value of under £100k
Local authorities will receive a £300m fund to target hard cases on a discretionary basis
Research and Innovation
Improve productivity growth = higher pay = higher quality of living. Investment in training and infrastructure will start to close gap with world leaders
Allocating £300m to support research talent, 1,000 new PhDs and research fellowships on STEM subjects, keeping the UK at forefront of disruptive technologies including driverless vehicles, biotech and robotic systems.
£16m for a new 5G mobile technology hub.
£200m for local broadband projects
R&D tax credit regime is globally competitive but to make the UK more attractive the government has looked at a reduction in administrative burdens around the scheme and will shortly bring forward measures to do so
Education
There is a skills gap in this country and the government recognises that every child should be able to go to good or outstanding schools (89% of schools at the moment). Focus on quality of education and giving our kids skills.
110 new free schools to be funded on top of previous commitment of 500
Cost of travel can be a barrier for parents so the government proposes to extend free school transport to all children on free school meals so talent is the only factor determining opportunities
Invest in existing schools too by providing £216m over next three years - £10bn investment by end of this parliament
World class skills for adults – have one of the best systems but we are poor internationally in results. The government will therefore offer maintenance loans to part time undergrads and doctoral loans for first time
Apprenticeship route now delivering 2.4m apprenticeships starts last year, further 3m by 2020
T levels being introduced; students need a much clearer system of qualifications with clear routes into work and good quality work placements. 15 simple career focused routes will be offered.
Increase by over 50% the number of hours technical training for 16-19 year olds so they are work ready when qualify
£500m more being invested in 16-19 year olds on technical courses– offer maintenance loans for those studying technical courses at new technical higher education institutions
Overall a fairly positive budget, but our clients will be concerned at the rising cost of operating your own business. Speak to us to find out how the budget might impact you.