If a business just isn't working out for one reason or another then there comes a time to cut your losses and move on. Research says that hundreds of thousands of small businesses will cease trading for one reason or another over the next few years. And when they have dealt with all of their business arrangements, the matter is over, right? Well, that's what one business owner thought. Unfortunately, the HMRC has a very different view of affairs and started up an enquiry. The tax man decided that there was a lot more to things than a closed business. The business owner faced the stress of an investigation and a massive tax bill that he couldn't have expected. It nearly took over his world. That's when Harlands stepped in.
How did all of this come about?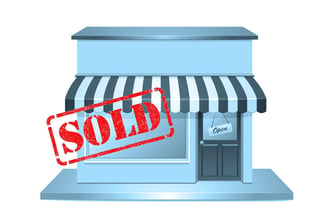 Our client owned a public house. It was in a deprived area and business steadily dropped during the time he owned it. It is an unfortunate fact of life that pubs are closing at a rate of tens per week across the UK. Many of these used to be the heart of communities, but society has changed. After some years of declining trade, ploughing his savings into the pub and poor health, the owner decided enough was enough. He sold the pub and moved on with his life. Or at least that is what he thought he was doing.
Shortly after, the HMRC opened an investigation into the pub and its accounts. Even in the climate of failing pubs, they seemed to see something underhand going on. They pressed for a full investigation. This entailed looking at the finer details of the pub's records. They asked the former owner for till receipts as part of the evidence into their investigation. As it isn't a legal requirement, the former owner did not keep these, but had daily till summaries to hand in order to satisfy that part of the investigation. They look like normal run of the mill till summaries to the likes of you and I.
But to the HMRC investigating officer, they seemed to contain something sinister. Something that would turn an ordinary investigation into a tax demand for thousands of pounds.
What was so damning on these till records?
Till record contain a list of the transaction of every till in a business day by day. They show items such as how many sales, the total amount of money taken and can even be broken down into elements such as average sale. But the one item on the till records that concerned the HMRC investigating officer was the amount of 'no sales' on the till. A 'no sale' is where the till is opened and no transaction takes place. All retailers look at this as a potential measure for staff with their hands in the till.
An average figure of 14 'no sales' was showing on the till records. In a pub with slot machines, a pool table and close to a bus stop, this looks like a pretty average figure. But not to the HMRC. The investigation concluded that this amounted to a substantial number of drinks that were not paid for and pocketed by the team. They also concluded that £14,000 in tax was due in this amount of drinks and subsequently sent a bill to the previous owner of the pub – who happened to be our client.
What happened next?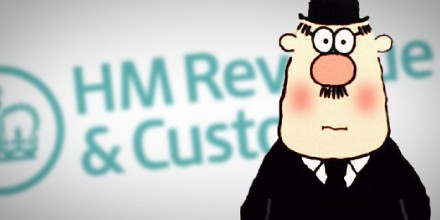 One of the services we offer at Harlands is a fee protection service. This means that, for a small annual fee, we cover the cost of any investigation as we carry out all the work. Our client asked us to look into this. We were appalled by the overzealous nature of the HMRC officer and demanded an immediate and complete review into the findings of the enquiry.
We pointed out –
The number of no sales was a reasonable amount considering the location and facilities of the pub
The accounts backed up what had been reported
The pub was brewery controlled, so any missing drinks would have been immediately noticed
We also referred to existing case law to support our argument
This was carried out and the review found that nothing untoward had gone on and the tax demand for £14,000 was removed. The HMRC have broad powers and even broader imaginations sometimes, and you never know when you might face an enquiry into something totally innocent like this. Our professional support saved our client £14k – and because he was with our fee protection service it didn't cost him a penny to deal with it. If he had needed outside support, then this would have come in at around £2,000 +VAT. We might think that we are doing nothing wrong, but a tax investigator with the bit between their teeth can make life painful for a small business owner – even after they have sold up and thought that they had moved on.