Auto Enrolment has been around for over five years now, so why are so many people just finding out about it? The reason for this is simple. It started with the biggest companies and then auto enrolment has been gradually rolled out to smaller and smaller employers over this five-year period. But this rollout programme is now coming to an end. By February 2018, auto enrolment will be a reality for all businesses in the UK.
Amidst all of this auto enrolment success is a series of questions from small employers –
What are my obligations under auto enrolment?
How much time and money will it take up?
Who can help me with my auto enrolment.
In order to deliver auto enrolment success a small business must go through a certain number of steps. These are straightforward if you know where to start and understand what is required of you. Here is our guide to achieving auto enrolment success for your small business.
Understanding if auto enrolment applies to your business

Although auto enrolment letters will go out to all business before the last date of February 2018, there are some small businesses that do not have an obligation to provide a workplace pension scheme for their employees. You will be exempt if you do not employ someone who is –
Over the age of 22
Under the current state retirement age
Earns over £10,000 per year
If you don't have a team member that fits these criteria then you still have one more step to follow, so please read the next section.
If you are unsure whether the rules apply to you then drop us a line and we will be only too happy to answer your questions.
Respond to the declaration
Whether you have an obligation to initiate an auto enrolment scheme or not, the next step will be to complete the declaration. This is a legal obligation to the Pensions Regulator and must be filled in whether you are obliged set up an auto enrolment scheme or not.
Missing the date your declaration must be returned by can lead to a fine. Don't put yourself and your business in this situation. It's a simple from that will take no time at all to complete.
Know your staging date
The first step on the road to auto enrolment success is to understand your timescales. Every business will be allocated a date to get their auto enrolment procedures in place. If you haven't had (or have mislaid) a letter from the HMRC then you can look it up on the Pensions Regulator website with your PAYE reference number.
Don't worry if your staging date has already passed as we are here to help. If you find that this is the case then get in touch with us today to find out how we can help you get back in the right place with your auto enrolment workplace pensions.
If your staging date is in the future then we are here to help you plan for this. Give yourself plenty of time to go through the steps below.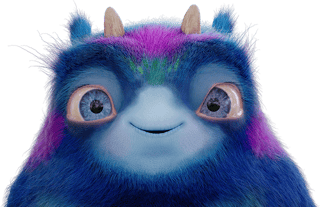 Assess the auto enrolment schemes available
There are several auto enrolment plans on the market and you will need to know which works best for your circumstances. Getting this decision right means that you won't have to spend valuable time at a later date reassessing your decision and you can rest assured that it will work best for your team.
Part of this process is to communicate the scheme to your team. They will have questions about what it means to them, so you will need to know your stuff when it comes to your chosen scheme. Embedding a quality auto enrolment scheme makes your team feel valued. We all know that staff retention can help a business move forward.
The administration - the road to auto enrolment success
The long-term route to auto enrolment success is to make sure the scheme is administered well. All the paperwork relating to your auto enrolment must be kept safe for future reference. Also, there will be payroll considerations to be made as the scheme comes into effect for your workforce. Don't worry about any of these issues. From the start to the finish of the process Harlands are here to help. We offer the personal service that you just don't get elsewhere and have experts on hand to help you with your choice of scheme, the questions your team have and all the payroll processing.