HMRC announced a new Making Tax Digital (MTD) initiative in March 2015 and has published a roadmap and consultation documents setting out the plans to transform the tax system in more detail.
The overall aim is to make tax digital by 2020 for landlords and self employed tax payers, so that they can register, file, pay and update their information electronically, interacting with HMRC on a digital basis at any time of the year, eventually dispensing with the need to complete an annual tax return.
How this digital revolution will impact upon taxpayers and tax advisers alike is a huge area of interest at the moment, and could completely reshape the relationship we have with clients and with HMRC.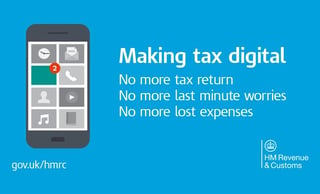 As we look toward the future, this stride into the 'digital' generation could provide huge advantages, but there are also some obvious downsides which need to be addressed.
What is MTD about?
The key development arising from MTD as HMRC sees it, is the abolishment of the annual tax return (hooray!?). The idea is that taxpayers will no longer have to complete a tax return as HMRC should in theory already have the information. (At the moment most of HMRC's systems are independent and can't all be viewed in one place – increasing errors and wasting time).
By bringing everything together in one place and ensuring transparency across systems and taxes, time delays should be eliminated reducing the risk of missed deadlines, interest and penalties incurred.
In theory, as the accounts are digitalised HMRC, should be able to automatically calculate tax figures in real time from up to date information from real time information reducing the impact on taxpayers and making life a lot easier..
What obstacles are in the way?
Key issues with digital advancements on this scale however are the timescale, budgeting and degree of difficulty. We, and many others in the industry, have reservations over the capacity to implement a fully functional multi-server in such a short time frame which allows every taxpayer instant access alongside the ability to perform all the promised functions.
HMRC state that the majority of businesses now engage with them electronically, so MTD is not a huge step from where we are currently. The validity of this is not clear. Whilst its true that the vast majority of business submit VAT returns, tax returns etc online, this is quite different to the mandatory quarterly reporting being imposed by MTD.
This will add a real time constraint to a sole trader trying to run their business and may take focus away from key business strategies such as winning new business. Essentially there's going to be four self assessment deadlines! Does this not actually increase the likelihood of penalties, interest and errors as business owners are forced to choose between compliance and business strategy?
In addition there are likely to be costly consequences to tax payers such as small businesses where they are required to purchase additional software or apps, seek increased levels of support from their accountant, or take on additional staff in house to help deal with the new requirements.
It is unlikely that the system will be able to cope with complex tax issues (particularly in the early stages) which could lead to confusion, errors and lost time and money for clients.
Whilst there are likely to be exemptions for those with lower levels of income, the chances are that this will make matters increasingly complex for people who up until now have relatively straightforward tax affairs.
At Harlands we will strive to support our clients, new and existing, through whatever trials MTD might cause. However, as a firm that prides itself on its advisory services, we do appreciate the need and benefit of regular and real time reporting, and there are clearly benefits to the initiative.
What positives could come of it?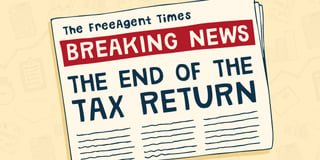 As reporting will be in real time, this should hopefully avoid the last minute rush of tax returns each year and help clients to plan for their liabilities early in the year. It will hopefully take the focus out of telling HMRC what has already happened, and allow advisers and clients to think more carefully about what is going to happen. This is extremely exciting for us as this is what we love doing – helping our clients plan for the future and reach their goals.
Digital accounts have the potential to be invaluable to clients and advisers alike, as the simplicity in operating a single source for all departments of HMRC and extracting client information from these sources should be fantastic for data gathering and forward planning.
HMRC claim the new system will have the ability to work similarly like an online bank account. Taxpayers should be able to register, file, pay and update their information at any time of the day and any point of the year. This should increase efficiencies and make life so much easier for taxpayers where currently there are a myriad of differing systems and processed.
In theory, there should be no reason for anyone to have a huge underpayment of tax at the end of a year, or be in a position where they are owed thousands back from HMRC but have to wait to claim it back.
In conclusion whilst the idea and vision behind MTD is a step in the right direction, there are a number of potential pitfalls. Tax advisers and Accountants will likely have an increased role to play in the clients' life as a result of the four quarterly deadlines and greater complexity in operating the systems. Will this mean advisers have to become software experts? Either way it appears this will create a huge learning curve for anyone involved in self assessment!
For more information on how MTD might affect you, or if you'd like to know more about our services, please contact a member of the tax team.