Your loved ones can end up with a bill of tens of thousands of pounds or even more within 6 months of your death if you don't plan properly. In term of personal taxation, the bill for inheritance tax could be higher than any other tax bill you ever receive. The government is bringing in more revenue from inheritance tax every year. More of our clients are asking us ' How does inheritance tax affect me ?' And with good reason. The first thing you need to know about inheritance tax is that you can plan to mitigate against it. What does that mean?
What actually is inheritance tax?
All of the assets that are left over when you die could be subject to tax. This can include property, investments and your other belongings, including any business you own. When they are added up, they are potentially subject to inheritance tax, based on the following rules –
If your estate is worth over £325,000 then you could be liable for inheritance tax
You can pass your allowance over to a spouse or civil partner to give them, in effect, a £650,000 threshold
Everything over the threshold is subject to tax at a rate of 40%
This isn't something you want your family to have to worry about in the months after your death! Inheritance tax raises billions for the government every year. But with some advice and a little planning, we at Harlands can help you answer the question ' How does inheritance tax affect me ?' , asses your situation and get one step ahead.
How does this work?
As with most things, it is best explained by way of an example. For ease, we will use a simple example of a single person with the following assets –
A business worth £250,000
A home worth £250,000
Investments worth £100,000
Other belongings worth £20,000
This gives them a total estate of £620,000. Under current rules, this person would have an inheritance tax bill that is worked out in the following way –
Estate worth £620,000
Threshold of £325,000
Estate above the threshold of £295,000
Inheritance tax bill of between £78,000 and £118,000 depending on circumstances!
Now you can see why we are being asked ' How does inheritance tax affect me ?' more and more every week. It's time that you looked into your potential inheritance tax bill.
Can I do anything about this?
You can. There are ways to prevent the sum of your life's work ending up watered down by an unnecessary tax bill. There are plans that we can put in place that protect your assets from tax and deliver them into the hands of your loved ones.
We have STEP and CTA qualified advisers, which means we give the highest standards of advice relating to inheritance tax. We believe strongly that we should be looking after the hardworking people of this country. So, we get together with financial advisors and solicitors to ensure that your tax plans take all of this into account.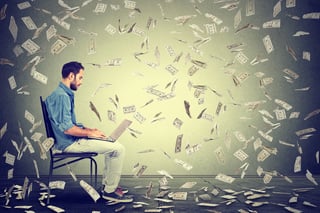 Speak to us and we will deliver a comprehensive review of your inheritance tax outlook. If there is no issue then we don't create one – but we recommend that you check your circumstances anyway. Get in touch with our team and we will look into it for you.
The rules are always changing, so even if you have looked into this a few years ago it is still worth speaking to someone who is professional and trained to make sure you are up to date. The answer to the question ' How does inheritance tax affect me ? isn't always the same. We put together a bespoke plan that takes all your circumstances into account.
How does inheritance tax affect me ?
We want to help you give as much as you can of your estate to the people that you choose. This is why at Harlands we recommend you speak to us long before you reach retirement age. The best time to plan for inheritance tax is in your forties or even earlier. Some of the most effective plans we put in place for our clients take many years to come into effect, so you should start to consider this as early as you can.
Don't be one of the people that is lining the coffers of the tax man when you didn't need to. Inheritance tax can be mitigated against or completely removed in some cases, more info can be found in our "short guide to IHT" Or find out how by talking to us today.