You might not think the common paper pad needed changing or would actually help the way you work but ever since we received our awesome pads here at Harlands we have been in love with the awesome designs from Doodle. Starting out after seeing a gap in the education market with teachers keeping a number of diaries and note books, non of which were very exciting, Doodle was born and so were the super to-do pads. Designed to help teachers stay organised throughout the day, the pad has now sold across the UK as well as in Australia, America and South Korea to name just a few.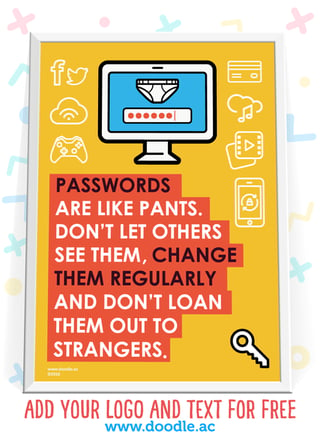 They have since gone a step further developing a pad titled best job in the world designed to remind teachers why they went into teaching in the first place. This is not only a useful tool but also a nice daily reminder that they love their subject and want to help young people.
Doodle love working with schools and believe education is the silver bullet and create products to maximise both students and teachers effectiveness in the classroom. An example of this is Doodle's exercise book 2.0 which is used by more than 1 million students and teachers across the UK.
Some great news for Doodle is that they have recently been accepted on to the pipeline growth accelerator programme, based in Newcastle it should see some great growth for Doodle by allowing access to business expertise across the North East. Doodle also continue to work closely with trade and export to continue their great success internationally including America, New Zealand and Dubai.
Some final words of wisdom from Dan at Doodle to aspiring business owners:
"Do what you love, if you really love your business and what you do, you have no choice but to be successful"
Find out more about Doodle over on their website Doodle website.
Read some of our other stories from great clients:
No damp Squib for this property company