It used to be a tax that only affected the rich. In years gone by, getting caught in the inheritance tax net meant that you had a lot of wealth when you died. But now there are more middle-income families getting caught in the inheritance tax net and facing a tax bill on the estate of a loved one that can run into the thousands or tens of thousands and beyond.
There are various factors why more ordinary people are facing an inheritance tax bill when they pass away
Increasing house prices
The fact that inheritance tax thresholds haven't kept up with personal wealth
And this tax that used to be faced by the rich now sees more middle-income families faced with a bill that has to be paid within 6 months of the death of a loved one. Getting caught in the inheritance tax net is a reality for millions of people. The government brought in over £4.8 billion in the last tax year from this tax.
You can see why getting caught in the inheritance tax net can be a painful experience for a family that thought they were going to receive the proceeds of an estate only to find that the tax man got there first.
How could getting caught in the inheritance tax net affect me?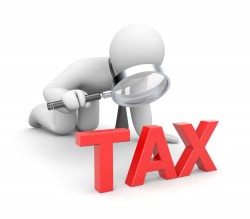 The thresholds for inheritance tax haven't moved significantly over the last few years – and they haven't moved anywhere near as much as house prices – so we are finding that more people have assets that take their estate over the threshold and into tax. This is best shown by way of an example –
A single person passes away with a property worth £300,000
They have savings and investments that total a further £75,000
They own a business and their share of that is £75,000
They have cash of £10,000
This leaves them with an estate of £460,000. Everything above the threshold of £325,000 is liable to inheritance tax at 40%. So, we see a calculation of –
£460,000 (estate value)
MINUS
£325,000 (threshold)
EQUALS
£135,000
A tax at 40% of this means a bill of £54,000.
That's £54,000 that you would want to pass to loved ones, not to the tax man. That's £54,000 that you have worked hard for all your life. That's £54,000 of wealth that leaves your family. That's £54,000 that could be put to better use.
But it doesn't have to be this way
Getting caught in the inheritance tax net can lead to a massive tax bill. We have seen that already. But there are legal ways to avoid paying this tax. These are simple changes to the way you structure your finances that will help your loved ones make the most of what you pass on to them. Inheritance tax is big news across the world. And the UK has one of the higher tax rates in this area.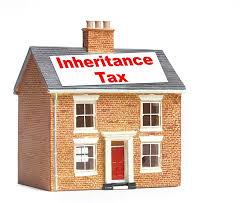 At Harlands, we are a STEP qualified adviser, which means we offer the highest standards of care and advice when it comes to inheritance tax. It is unusual for an accountant to gain this qualification and this shows our commitment to getting this right. We are here to listen to your concerns and deliver a solution that helps you either
Mitigate against this tax
Remove it completely
And the sooner you act, the easier it is to achieve the second of these. We are often approached by people in their seventies or beyond who have seen the need to plan for their loved ones financially when they pass away. And it's great that they do this. But we could be much more effective if people came to see us in their forties or even earlier. If you are reading this and know someone in their forties then give them a nudge – tell them it's time to review their inheritance tax plans.
Getting caught in the inheritance tax net
It can be an unpleasant surprise to receive a tax bill after a loved one has passed away. We are here to help plan against this. We have strategic partnerships with solicitors and financial advisers to ensure that all your affairs are in order to plan as effectively as possible. We want to help you protect your legacy. This is part of what makes Harlands different to the average accountant. We have the expertise and he contacts to help you plan for a prosperous future.