Growing businesses are vital to our economy. In the North East of England alone, we have over 142,000 private sector businesses contributing billions of pounds to the economy and enabling the employment of almost half a million people (Department for Business, Energy & Industrial Strategy). The growth of even a small percentage of these businesses would have an incredible effect on the sustainability of our region, creating a positive future for ourselves and generations to come.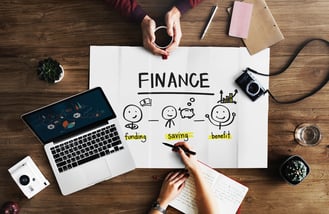 NEL Fund Managers are huge advocates of business growth. As impact investors we're committed to providing funding for economic development and nurturing ambitious North East SMEs through their growth journey.
What we've witnessed, from decades of investing here, is that there's no shortage of brilliant business leaders and even less of a shortage of ambition. So, there's every chance if you're a business owner reading this, that opportunities to expand are at least within your plans if not at the forefront of them.
What do you want to achieve?
The advantages to growing a business are plentiful, but if it was straight forward surely everybody would be doing it. Whist staying still in business is always dicey, growth too has its risks. Business owners have to make assumptions (educated as they may be) as to how things might work, but things don't always go to plan.
It's therefore important before you take a leap in to the world of business growth, that you take a step back and consider exactly what it is you'd like to achieve.
Where one person's plan may be rapid scale-up with the view of a multi-million-pound exit, another's may be in creating a business with more cautious plans to allow a more prosperous future for themselves and their family (along with many other reasons).
The point is, it's important to do what's right for you.
Get the support you need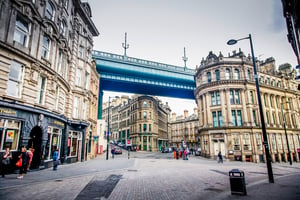 Once you've decided what it is you want to achieve, working out a plan of action should be somewhat less daunting. Having a clear vision for the future helps you put things in to perspective, enabling you to concentrate on your own version of growth and the steps you need to take to get there.
It also helps in working out which types of external finance would best suit your growth aspirations. For expert advice on the types of funding available to you, please feel free to call NEL on 0345 369 7007 or contact us via our website – www.nel.co.uk.
NEL currently manage two funds, the £9m North East Small Loan Fund and the £18m North East Growth Capital Fund, both of which are designed to accelerate a business's growth potential. We are actively seeking proposals from ambitious North East SMEs looking to secure funding of between £10,000 and £500,000.