Since 1984 Ian Moir and his team at AMH Workspace have been helping companies throughout the UK to transform their workspaces. Much like the accountancy industry, Ian has seen major changes to business styles and innovation over the past 3 decades but the company continues to be one of the leaders in its field.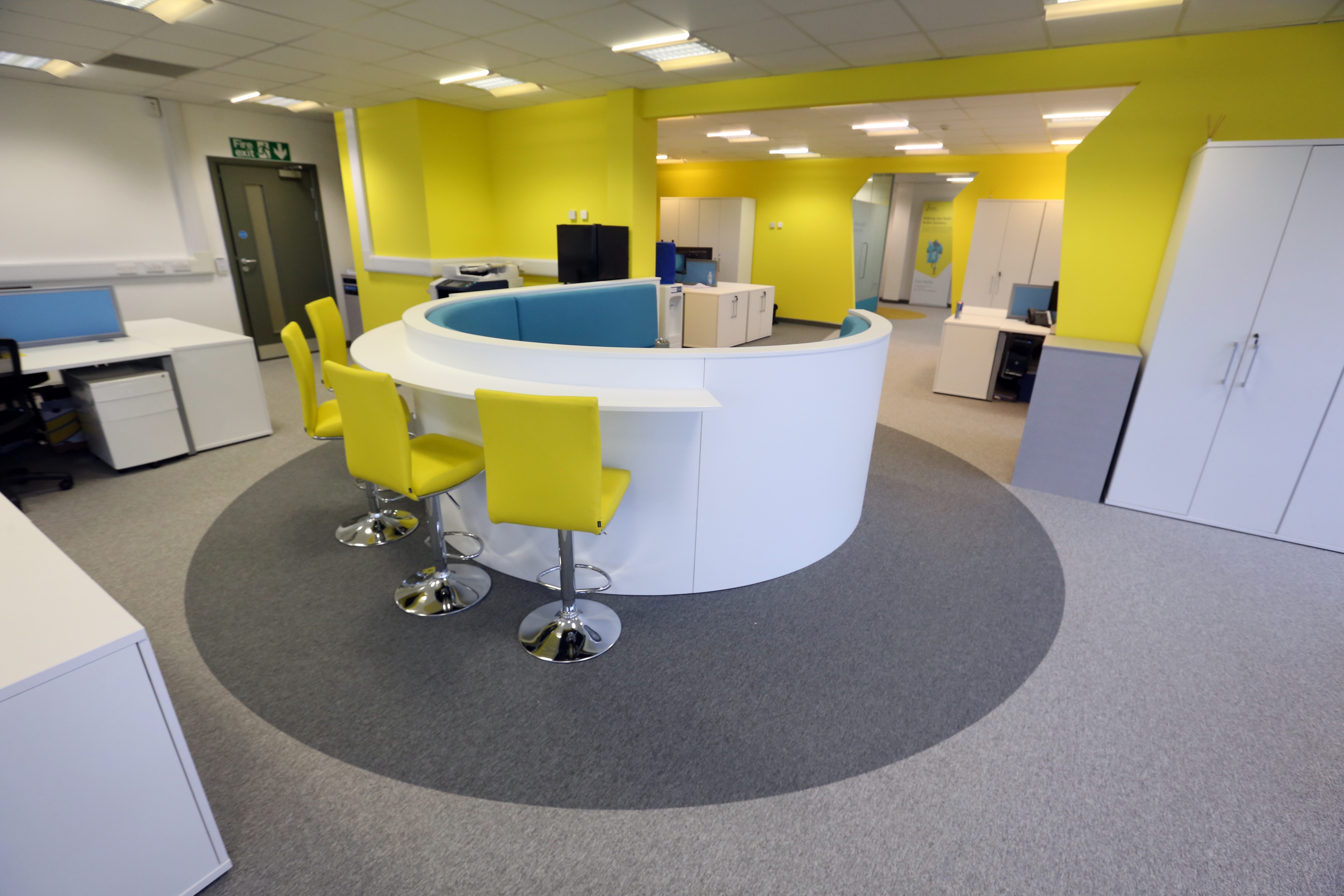 8 years ago we met the inspirational Ian and his skilled Finance Director Maria at an event we were running at Lumley Castle in Durham. Straight away you could see that they were both driven by the key principles built in the business since its launch. They both stood by the mantra that a well designed, creatively planned space can bring huge improvements in staff productivity, morale and provide a boost to any company.
They are so right as back in May 2016 we saw these key values first hand when the awesome AMH team designed and installed our new offices at the Greenhouse. The impact is a simply amazing! Put simply AMH gave us peace of mind that all of the fit out challenges were in control.
We had to figure out how to make a smaller space work for us, with an increasing number of team members and within a well managed budget of course (We are accountants at the end of the day!). We now have a fit for purpose office that matches our brand, vision and the budget we set.
It has been great working with Ian and his team for the past 8 years and also seeing them in action. The business has navigated its way through new design trends and new technology innovations and still remain one of the leading workspace fit out firms in the UK that we are proud to work with.
Check out the guys website for more info and in particular the case studies of the work they produce. I thought our offices were slick!!!