Accountants can help out at various stages during the growth of your business and can handle much more than just your payroll and tax returns. So we have put together this blog to highlight 10 points in your business life when you should you consider hiring an accountant for your business.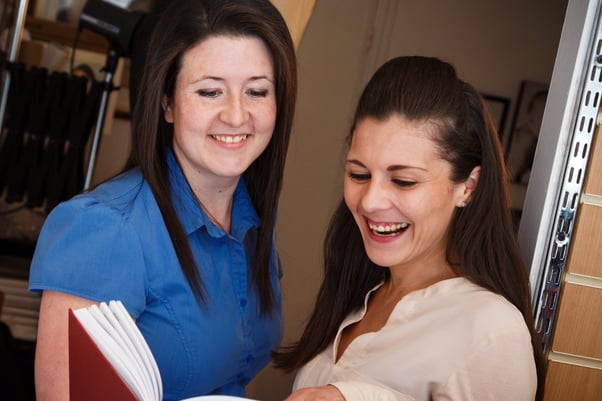 Challenges when growing a small business
There are a number of good reasons for hiring an accountant at different stages of your company's growth. From a business plan to company formation, loan application to tax investigation, an accountant can make life easier for you at each step.
That doesn't mean you always need to employ an accountant full-time or hire one on a retainer basis as sometimes just a couple of hours of their time will be enough.
Like all small business owners who are looking to save money, you may think you can't afford an accountant. But look at how long it would take you to do certain tasks (such as tax returns), and ask yourself, is that a good use of your time???
For example, let's say it takes you 10 hours to do your taxes, and your time is worth £100 an hour. That's a cost of £1000 to do your taxes yourself. And there's always the risk you've made errors – especially if you're multi-tasking like most business owners. However, if you get an accountant to take care of time-consuming tasks (that you may noit be an expert at) it's quite likely they will cost less per hour than you would pay yourself. You'll not only have extra time but you'll have peace of mind that an expert is taking care of the details.
So what other moments during the life of a typical small business, might you want to hire an accountant to help you?
You'll need advice when you write a business plan - If you involve an accountant while you're writing your business plan, they will be able to use accounting software to add financial projections and other reports to it. This will help you create a business plan that's realistic, professional and more likely to succeed. They will also challenge you on your assumptions and prepare you for any questions funders may have.

You'll need advice about your company's legal structure - Not all businesses have the same legal structure and there are different types that are determined by a number of factors. An accountant can explain the legal business structures available and help you choose the one that best suits you. Our guide could help more here - http://info.harlandsaccountants.co.uk/business-structure-ebook

You'll need an accountant to help you take control of your finances - Business accounting can quickly become complex if you do it on your own. If you feel you're losing control of who owes you money and how much, an accountant can help you get back on track. If your accountant uses cloud-based accounting software, they'll be able to share your business accounts with you quickly and easily so you can keep track of important things like cashflow.

Hire an accountant when you're ready to delegate - As a small business owner, no doubt one of the things you like best is that you have control. You can set your own working hours, craft your business strategy, regulate your workload (at least to some extent) and determine your own finances. And being the master of all of these things is a wonderful and liberating feeling. But sometimes it can stop you from delegating. Business owners can feel overworked, partly due to a reluctance to allow other people to help out. You might feel that no one can possibly know your business as well as you do, therefore nobody can handle any part of your business as well as you can. Inability to delegate can mean you're left feeling overworked and stressed. Delegating your company's financial affairs is a good start. You need to choose the right accountant and make sure you trust them with your company's financial information. Once you've handed over your company's finances to someone more experienced in accountancy than you are, you will have more time to concentrate on other aspects of your business.

Hire an accountant when you have to deal with the government - It can sometimes be scary when dealing with HMRC and companies house paperwork when you run your own business. This is why so many small business owners hire an accountant when the first tax returns are due!!

Hire an accountant in case you have a tax investigation - It's statistically unlikely that your company will be investigated, because there are so many small businesses and relatively few tax inspectors. But if it does happen to you it can be expensive, stressful and time-consuming. If you don't already have an accountant at this point, it's a good time to hire one. They can give you advice on how to work within the investigation process. But it's better to hire an accountant before an investigation ever happens, especially if you can find one who will offer tax investigation insurance. An accountant who offers tax investigation insurance means they won't charge any extra for the considerable amount of work they'll have to carry out during the investigation process.

You'll need an accountant when you are appling for a business loan or overdraft - Banks like to know they'll get back the money they lend out. Since the credit crunch, lending to small businesses has dropped in the UK and this makes it all the more important that you have a sound business case when you apply for a loan or overdraft. An accountant can help improve your chances. Even the fact that you have an accountant might sway the bank in your favour, as it implies you're serious about your business. With good accounting software, your accountant can present facts and figures that back up your application for funding. They'll also be able to answer any questions your bank might have about sales projections and expenses.

When your company is growing, hire an accountant - Companies don't always grow at a steady rate. A new client or a big project can mean you need to grow your business more quickly than expected. An accountant can help you handle growth transitions, such as hiring employees or taking on more office space. They'll look after the detail leaving you free to look at the bigger picture of the way your business is growing. An accountant can also use accounting software to analyse your cashflow, stock management and pricing. They can also provide insight into how to build your business through sound financial analysis.

Get an accountant's advice before you buy a business - Some people start their new business from scratch, others prefer to buy one that's already up and running. You should always consult an accountant before buying an existing business. They will be able to look into the company's accounts in detail and find out if anything looks wrong. It's a good idea to consult a lawyer too. Working together, your accountant and lawyer should discover all there is to know about the company you intend to buy and run. This will give you peace of mind that you're getting everything you're paying for.

Get advice from an accountant before you sell your business - An accountant will put your company's financial records in order and produce suitable documents that you can show to prospective buyers. They can also talk to any potential buyers' accountants during the due diligence process, which is often a legal requirement when a business is being taken over. And, perhaps most importantly, an accountant can help you structure your financial affairs so that you get the most money from selling your business. Depending on how the sale is structured, the amount of money you receive after tax can vary considerably. For example, a lump sum might be less tax-efficient than monthly payments over a period of years.
Accountants can help every step of the way
As you can see, accountants can help you out during every stage of your company's development. That doesn't mean you have to hire one, but the right accountant should make life easier for you, so you can concentrate on what you love doing.
Your speciality is running your business. Leave the financial detail to an accountant. If you want to know more about getting the most value from an accountant please download our guide by pressing on the link below