February 16th 2018 signals the start of the Chinese New Year and this year is the year of the dog. The event will be marked across the UK, and globally, where Chinese New Year celebrations last for around 15 days in total as the beginning of a new chapter in heralded. Chinese New Year is watched in awe by people from across the globe because of the spectacular nature of the celebrations. And being the year of the dog, it is interesting to see how we can learn in business from this animal. Especially the people born in the years that are represented by the dog, such as 1970, 1982, 1994 and 2006 as well as the year beginning 16th February. Here is our guide on how taking on some of the better characteristics from the year of the dog can really help you in business –
Be a man's best friend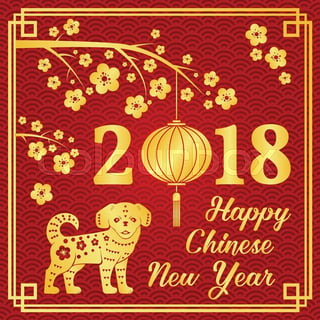 Your customers will want you to be their best friend. Understanding the needs of your customer and being able to show that you fulfil these needs is a vital component of a successful business. Appreciating your customers for who they are, rather than trying to persuade them to be something else, is a lesson that we can all learn from people born under the sign of the dog.
Your clients will have certain wants and needs. You should be able to demonstrate to them that you understand these and can help to resolve them. This comes from being close enough to see the wants and needs. There are so many distractions out there that it can be difficult to get your message across. Be a best friend and cut through all of the distractions.
Be energetic and lively
This is what we all picture in a dog, and the people born under this sign are said to have this quality in abundance. Having the energy to keep going when the competition stops will set you apart from the crowd. The true meaning of competitive advantage is being able to do something that your competitors either can't or won't do. And it takes boundless energy to achieve this.
Being as energetic as a dog might not feel like something you want to show to your customers, but if channelled in the right way, it is a powerful thing. If your customers know that you won't stop until you have achieved what you promised, then they will come back to you time and time again.
Be courageous and valiant
One of the characteristics that we love about dogs is their bravery. We have used dogs to sniff out bombs, assist us in war and help in emergencies. And they do all of this with courage and valour every time. The people born in the year of the dog are also seen to be courageous. In business, making tough decisions can be a time of stress. Some of us are weighed down by it, others step forward and get on with the job in hand.
Being courageous in business means taking risks and pushing things to the next level. This is how we achieve success in the long run. At Harlands, we support people who are courageous with their business to have a better knowledge of the impact of these decisions. We can't predict the future, but we can give you a solid grounding in the present, and robust forecasting to make those bold decisions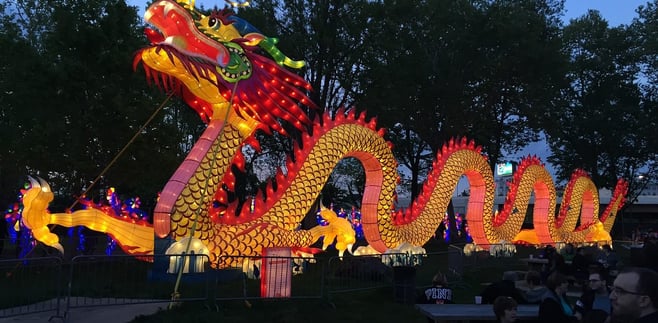 Be loyal and reap the rewards
Loyalty is a key characteristic of a dog. They are always there by our side when we need them. Their love is unconditional, and we form a bond with our dog that lasts a lifetime. People born in 2018 are thought to be loyal, according to the Chinese calendar. They form friendships that are here for life.
When we run a business, it often feels like you are working with and for friends. Being loyal to a customer or supplier means that you build relationships that last. In the long term, you can forgive the odd mistake and stay with a supplier that is a few pounds more expensive because you have built up a bond with them. Your customers feel exactly the same way. Show your loyalty to your clients and the rewards will be there for you.
If you were born in the year of the dog, then we'd love to hear if you think you have these characteristics. Have a happy new year!