They say that there are only two things in life that are for certain – death and taxes. Well in the UK there is an increasing likelihood that you will experience both at the same time. As people's wealth increases, more and more of us are being drawn into paying a death tax on all our possessions. The value of property is a major factor in all of this and can jeopardise the amount of money that people leave to their loved ones. The rates are such that it can make a major dent in your estate at the time of your death.
When you die, the government levies a tax on your estate. Inheritance Tax is currently charged at a rate of 40% on the value of your estate, if it is valued over the threshold. This can add up to a sizeable sum for your loved ones if you die. The bill has to be paid by the end of the sixth month after the person died. This isn't long to sort out their affairs, value the estate and sell their property if needed. This can be another strain at a difficult time. You don't want to have to deal with another set of forms and figures.
Your Inheritance Tax bill doesn't have to be large
The government wants to take tax from us at every step of the journey through our life. But there are some legitimate means of reducing tax bills for individuals. Inheritance Tax is calculated on the value of an estate at death, so there are things that can be done before the end that will reduce that value, and subsequently the tax burden. We would all rather leave money to our loved ones than to the government in tax. We can help you to understand this and save on your Inheritance Tax bill at the end of your life.
In some cases, Inheritance Tax can be reduced to zero with some careful planning and in other cases, it can be reduced by a significant amount. At Harlands we take the time to understand your financial affairs so that you, or a loved one, can work to save a huge amount of money on an Inheritance Tax bill. As we are experts in dealing with the tax affairs of our clients, we can develop a plan to tackle Inheritance Tax and put you in a much better financial situation when the worst eventually happens. Death and taxes are inevitable, but there are ways of reducing or eliminating the death tax.
Business owners have a complicated tax situation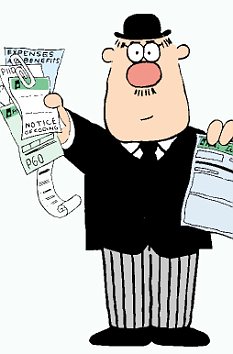 Financial circumstances are complicated further by owning a business. This makes your tax affairs complex and more likely to leave your estate vulnerable at the time of your death. Don't wait until it is too late before you seek advice. We recommend that you look at your Inheritance Tax planning in your forties and review it every seven years as a minimum. Leaving it until your seventies or later can cause issues that won't be present if you deal with it sooner. Planning ahead is the best way to mitigate your tax bill in this area.
There are different legal ways of avoiding the tax due at death. We have helped our clients look into this over the years and have been able to help them plan for their death in terms of the tax situation. We have helped people leave as much as they possibly can to their dependents rather than see a big slice of it go to the government. We pay enough tax over our lifetime without giving more when we die. Speak to our dedicated team to find out how we can help you plan for the future today.
This is a specialist area of taxation and we are chartered tax advisors who are also STEP qualified to ensure that we give you the best advice. Our team have researched this area of tax thoroughly and we can liaise with financial advisers and solicitors to make sure that your Inheritance Tax planning delivers the benefits that you want. Planning ahead means that you can be in the best possible tax situation when you die. Call us today to discuss how we can help you pass as much as possible to your loved ones at the time of your death.
Some further reading on Inheritance tax can be found here: