The current general election campaigning has brought up a lot of questions surrounding the value of an estate, whether this can be taken from you for care home fees and what tax you might pay when you die. Of course, the different political parties all have their own ideas on this and the rules that apply after 8th June will depend on who wins the election, the size of their majority and how they prioritise their plans over the 5 years of a parliament.
But this doesn't mean that you have to sit and wait to plan your financial future. All parts of your finances, business and tax affairs should be regularly reviewed to ensure that they match your wishes and needs. One area that people leave far too late far too often is their position in relation to Inheritance Tax . This is a tax levied on your estate after you die, if it is over a certain amount. In the past, Inheritance Tax only used to be levied on the incredibly rich. The rising price of property across the country over the last 20 years or so has meant that far more people end up losing a big chunk of their estate to the government. This isn't what we have worked hard for all our lives.
At Harlands we see many people who have gone past retirement age and start to think about the legacy they will leave to their loved ones or a chosen charity. What we pass on to others says a lot about who we are and what we have done with our lives. There are family heirlooms and things of great sentimental value that we want to pass on to others, safe in the knowledge that they will go to the right person. But there is also cash in bank accounts, investments and property that need to be considered too.
One of the most common questions we are asked when discussing Inheritance Tax is - can I give away some of my estate to save tax when I die? We will look at what that means below.
What are the Inheritance Tax limits?
Each person has a threshold of £325,000 for Inheritance Tax. Married couples and those in a civil partnership can pass their portion on, so the surviving partner has a threshold of £650,000. There is also a separate limit for your house but this may not cover it's value. Everything in your estate after this is subject to tax at a rate of 40%. So, you can see that this could soon add up.
When is this amount due?
The tax is levied on your estate after you die. It takes into account all your money, possessions and property. More and more people are finding that they have an estate that will end up with them paying Inheritance Tax. But it doesn't have to be this way. At Harlands we can take a look at your finances and let you know if you need to plan ahead. If there is no need to put plans in place, we will tell you.
What can I do?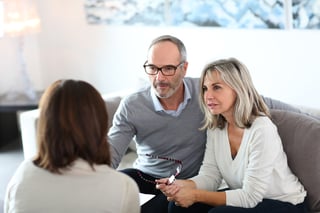 There are different ways to avoid paying Inheritance Tax on your estate. Many of these need some planning and implementation in advance, so don't put this off until it is too late. We are sure that you will want to leave as much as you can to your loved ones and keep it out of the hands of the tax man.
So, can I give away some of my estate to save tax when I die?
In certain circumstances, yes. This may be the right thing for you and your own personal circumstances. Inheritance Tax planning is not a 'one size fits all' solution so come to us for tailored advice that can help you mitigate the tax on your estate. You may end up with a plan that means you don't have to pay any tax at all when you die. We are STEP qualified advisers, which means that we meet the highest industry standards on Inheritance Tax planning. Your situation may involve more than gifting away some of your money, but we will be there with you every step of the way to ensure that you understand our situation and we can plan for the future.
Too many people leave this too late. We suggest that you start you look at your plans for your estate in your forties or even earlier. Whatever age you are, get in touch with us today and ask one of our expert team about how you can plan to save tax on your estate.