We are delighted to announce that NBSL have approached us to offer a finance masterclass for Durham based business owners. We are really looking forward to running these sessions and wanted to share a little more about what you can expect...
The Better Business Finance masterclasses will help business owners take control of their finances by providing them with a range of tools and skills to ultimately strengthening their understanding of the numbers in their business. There are no two ways about it, we have to make the numbers work and financial mastery is essential for decision makers/managers in business.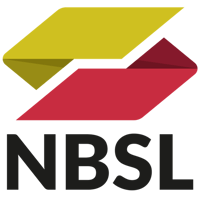 If you want to grow and expand your business and gain control, you need to understand the business finances better! You can either have control and understand of what is happening in your business, or you can rely on luck. We know which one we prefer.
Profit and Loss Accounts, Balance Sheets, Depreciation, Break Even, Profit Ratios, Dividends, Tax, Budgets, KPI's, Assets, Liabilities, Cashflow and Revenue are just some of the words that people don't understand. But don't worry you are not alone.
Finance is the language of business and in this workshop, we explain all of the above in plain English. We will show the attendees how to think with a commercial head, and why understanding your numbers is essential in helping you make key business decisions.
The key topics we will cover are;
Day 1 will be all about demystifying accountancy whereby we will help you understand accounting information to make better, more informed decisions about your business.
On Day 2, you will learn how to apply these techniques to manage your business better, which will give you confidence and control when making financial decisions.
This course aims to demystify the accounting language so that you are in control of the financial performance of your business, helping you forecast for the future, evaluate your current efforts, and establish strategies to meet your goals.
Who should attend?
The course is aimed at business owners or directors in the NE of England who are looking to grow and is geared to anyone without a finance or accounting background.
Interested in attending our first Masterclass? Our first session will be running on the 16th & 17th October 2019 and the registration and application form can be found here