The Pensions Regulator secured its first ever conviction in court for a business (and its Managing Director) that has failed to meet its obligations regarding auto enrolment pensions in November 2017. This is a landmark and shows the commitment of the regulator to making sure all eligible UK employees are enrolled in a pension scheme by their employer. And it sounds a warning to the UK businesses that are still to get their house in order with auto enrolment.
Stotts Tours will go down as the first name on the list of companies that are convicted of an offence relating to auto enrolment pensions and they won't be the last. Both the company and the Managing Director were taken to court and convicted. Don't fall into the trap of thinking that auto enrolment is optional – it is the law.
Auto enrolment pensions have been a reality for some companies for a few years now, but for the smallest UK businesses, the last date to have sorted this out is by February 2018. If you haven't already had a letter land on your doormat, then you soon will. Every UK business must consider their status in relation to auto enrolment pensions and act accordingly. Even if you don't have eligible employees, there is still a legal obligation to complete the declaration and return it to the Pensions Regulator.

Auto enrolment pensions and you
The onus is very much on the employer in terms of auto enrolment pensions and your team. You need to understand your obligations here, so the best starting point is to check out your staging date. This can be found on the Pensions Regulator website by entering your PAYE number.
If your date is in the future, then you have time to sort this out. It can take a few months to get everything in place, so don't leave it to the last minute.
If your date is in the past, then swift action is needed. Get in touch and we will help you get on the right side of the law as quickly as possible.
Auto enrolment pensions are an important part of your team's retirement plans. Make sure you have their best interests at heart by setting up their auto enrolment pensions in time.
Auto enrolment pensions – does it apply to my business?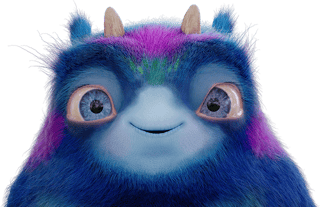 There are certain criteria when it comes to the requirement to set up and pension scheme for your team. Even if you already have a workplace pension scheme, you need to double check this against the new rules. If you employ at least one person in the following category, then you need auto enrolment pensions for these employees –
Over the age of 22
Under current state pension age
Earning £10,000 or more per year
Remember, if you don't employ someone in these categories, then all you need to do is complete the declaration and return it by the due date. Don't forget – even missing the declaration can lead to a fine.
If you do employ someone in one of these categories and you haven't started the planning for your auto enrolment pensions then we need to talk.
What actions do I need to take?
There are a number of auto enrolment pension schemes, so you need to find the right one for you. After this, your team will need to be informed. It is likely that they will have questions about the scheme, their contributions and what all of this means to them. It is a big change in the way people save for their retirement, so there will be some confusion.
But you don't have to do this alone. There is support out there. We work closely with financial advisers to ensure that your auto enrolment pensions are set up in the right way. We are here to answer any questions you have and reassure your team.
There have been warnings this week that not taking your auto enrolment duties seriously could lead to being sued in the future. With the threat of fines or criminal convictions in the present, and court cases in the future, there are some pretty solid business reasons to get this process completed effectively right now.
If you have any questions about auto enrolment pensions then our team are here to help. They are experienced in helping companies be on the right place when it comes to this new requirement for the small business. Can you afford to get it wrong?