The Academy Awards, also known as the Oscars, is soon upon us and this is the time of the year that Hollywood glamour touches people across the world. The hype is there for all to see, and the level of exposure this event gets is probably the envy of every business across the world. But there is far more to the Oscars than that in terms of what a business can get from it. Here is our guide to the 6 business lessons to learn from the Academy Awards –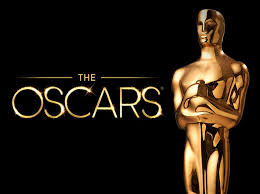 1 – Tell your story – and tell it well
That's what Hollywood is all about, after all. Telling the best story in the most compelling way just about always means walking away with the Oscar for Best Picture and Best Director. And for your business, the story of who you are and what you do is all-important in engaging potential customers. People want to buy from companies they feel share their values. Telling your story allows you to make those vital connections and grow your market share.
2 – Don't think success is instant
There are always those Oscar winners where people think they have been an overnight success. Many actors start with small parts and build up their craft before gaining the chance to be recognised for their talent. Randy Newman, for example has been nominated for an Academy Award 20 times and only won twice. Your business can go through the same process. Hard work is usually the route to success, not going viral and finding a solution that changes the world on day one. Stay with it!
3 – Keep on smiling
The forced smile on the faces of all the Oscar nominees that didn't win has become a cliché over the years. But, no matter what is happening in your business, a smile goes a long way. The people who work with you and your customers will appreciate the smile on your face. Keep thinking positive thoughts and you can influence those around you to do the same. Everyone you meet in business will react far better to a smile than a frown.
4 – Be concise
The Academy Award acceptance speeches that regularly come at the top of the list of worst ever Oscar speeches are those that go on and on and on. Don't think that people have turned up just to listen to you, no matter what the platform, including –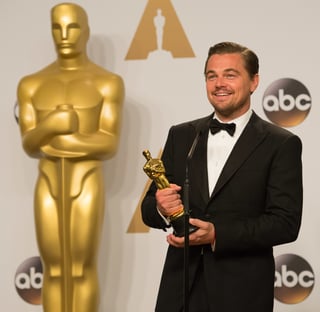 Your website content
Conversations you have with potential customers
Any networking you do for your business
Your email communication
All of these should be concise and make the point clearly. Listen to others at least as much as you speak yourself and you will understand them more. This is a far more effective sales technique than bombarding people with information about you, hoping to impress.
5 – Recognise everyone in your organisation
Oscar winners always thank everyone in their life, from their agent, to the director and anyone else they can remember that was involved in the making of the movie. This isn't an attempt to prolong their speech – it is a genuine play to recognise the contributions of the whole team behind them. A business owner can learn a lot from this. Building a business takes a whole host of people, whether directly employed by the company or not. Recognising their contribution is vitally important, as they have the need to feel valued too. Being a business owner can be a massive drain on your time and attention. But you should always remember to take the time to thank those that are helping you reach success.
6 – Practice really does make perfect
Think about it. The final movie you see is the result of scripts, edits, learning lines, rehearsals, many takes and a whole lot of editing. The time spent practicing the movie and getting every detail just right is a massive lesson for any business. You may not get things right first time, but with practice the processes will get better and better. Think about how you can refine these before they reach your customer, in the same way the movie-making process is refined before the public get to see it.
The Academy Awards are a hugely successful business venture in their own right, but there are many areas of this Hollywood production that can help you with your business. Think about how you can apply these lessons and improve the way you do things.