With Valentine's Day close, the mind turns to love. In our personal life this might mean buying a card and a gift or treating someone. But in business, it often just passes us by without a thought. But there are some vital aspects of Valentine's Day that we can use in what we do in business. Here is our guide to the 4 business lessons from Valentine's Day
Acknowledge those that are important to you
With the hustle and bustle of daily life, you can sometimes forget to take stock of what you have and acknowledge those that are truly special to you. Taking the time to say those three words or just spending quality time together is really important. And it's no different in business. There are people that make what we do worthwhile – our customers.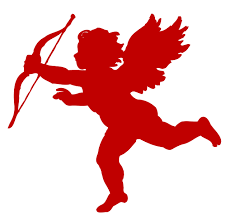 Use the inspiration from Valentine's Day to acknowledge these people. And then build this into a regular cycle for your company. Letting people know you care and appreciate their custom is a powerful tool. Like spending time with a loved one, it cements relationships and builds a deeper bond. Think about how you can best show your appreciation to your valuable customers. Customer appreciation days are common in the States, but have yet to make it over here in a big way.
Make it appropriate
When buying gifts for your loved one, they need to be carefully thought out or you may end up in hot water –
Don't buy someone who is still on their new year diet the biggest box of chocolates you can find
Roses for someone with an allergy to them isn't an appropriate gift
Cheap flowers show that saving a few pennies is more important than declaring your love
And it is the same in business. Your customers have wants and needs that you should be in tune with. The products or services that you offer should meet these needs perfectly. This is when you connect with your audience and deliver something truly remarkable. Customer service is the key to this.
Harlands are here to help you structure your business in a way that engages with your clients. We do far more than complete your tax return. We look forward, understand tech, chart where your business needs to go and coach you to get there. That's why we are different.
Pay attention to your customers, and you will be their first choice in the future.

It's the quality that counts
Imagine that you are in this situation. It's lunch time of February 14th and you've only just realised it is Valentines' Day. Men, we know this is an unlikely scenario for you, so just bear with us. You go out to the shops and buy the first things you can find. The perfume that's on special offer. The cheapest box of chocs on the shelf. And what happen when you get home? All that effort you have put in isn't appreciated.
In business, the quality of what you do is far more important than the quantity. Your customers want to know that you understand their needs and have the solution. They don't want to know that you scrimp and save to keep your costs to a minimum. Nothing says that you don't care to a customer as much as a cheap service.
So, when you go to buy Valentine's present make sure that you understand exactly what the recipient wants. Getting this wrong can land you in a whole heap of trouble. In business, you need to work in the same way. Make sure that you understand what your customers want and deliver.
Keep up the good work!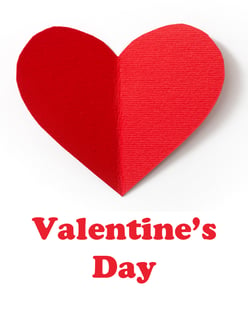 Just making a romantic gesture every twelve months, on the 14th February is a recipe for disaster. If you don't spend quality time with your loved one in between, then all the hard work on Valentine's Day is in vain. This is a long-term commitment to getting things right between you. It has to happen all the time.
And your customers feel the same way too. A big gesture every now and again isn't likely to stop them finding another provider who might suit their needs better. Don't let this happen. Use Valentine's Day as the point to change the way you show people you care. Regular attention will be much more effective with a sales prospect or a client than only contacting them when you want them to buy.